Test Dept are touring the film DS30 in conjunction with the Av Festival and PC-Press. Here is a description of the film and tour:
Marking 30 years since the 1984–85 miners' strike, DS30 is a political collage of sound and image. Commissioned by AV Festival in 2014, the film was originally presented within the monumental lines of Dunston Staiths, a structure built on the River Tyne in 1893 to ship coal from the Durham coalfields to the world. During 2015, AV Festival is touring the film to selected cinemas in the North of England and Scotland.
 Featuring footage of mining communities together with material from Test Dept's own archive related to the strike, DS30 reflects on the group's nationwide Fuel to Fight Tour in support of the miners. The DS30 Tour also celebrates the new publication Total State Machine, a unique historical document and visual representation of Test Dept.
 'It's one of the most emotionally draining and inspiring pieces of political art or music I've ever witnessed' (The Quietus)
For full details of dates and timings see http://www.testdeptds30.co.uk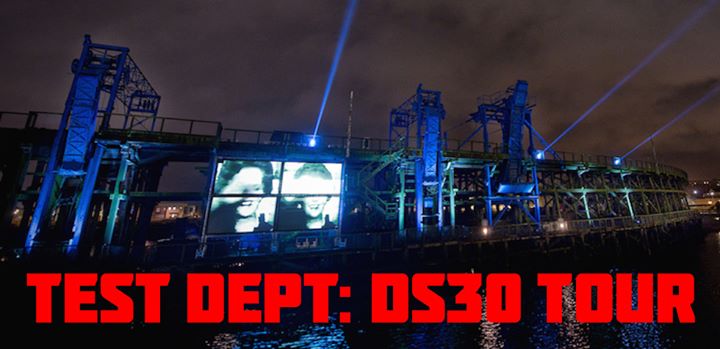 Comment through Facebook